What is video - coaching?
Video-coaching is a private session with personal feedback. You make a video of your training, send it over and I will give you technical feedback, how to train efficiently, how to organize your trainings, practical matters and more. 
We will make a goal together and work on that during the sessions
As a rider you have (private-)training on a regular base, but as a lunger we most of the time forget to have an extra pair of eyes to coach you. Most of the time you don't even recognize when your habits take the overhand and you're just too focussed on the vaulting part! But without our horses we cannot be a vaulter, as a vaulter you do everything possible, from our horse we expect commitment and we train our horses under the saddle, but who's coaching the lunger? 
 Get to know each other
First we have to discuss: Who are you, what do you want to learn, who's your horse and what is his background? 
Send the first video
I will tell you what I'd like to see on the first video, so we have a baseline
Make a plan
Than we'll make a plan, I will give you exercises you have to train & focus points for the next training.
Bij ons op het bedrijf wordt er ruim 15 uur per week voltigetraining gegeven. Vanaf beginners niveau tot en met topsport niveau. De beginnerslessen worden ingedeeld op niveau en leeftijd. Mocht je interesse hebben om op voltigeles te gaan, kan je altijd even contact met ons opnemen voor een proefles.
Huidige lestijden (2019-2020) groepslessen:
Dinsdag 16.30 – 17.30 Beginners
Dinsdag 17.30 – 18.30 Half-Gevorderden
Dinsdag 18.45 – 20.00 Solo/Team*
Woensdag 16.30 – 17.30 Beginners
Woensdag 17.45 – 19.00 Solo/Team*
Vrijdag 16.30 – 17.30 Talentengroep*
Vrijdag 17.45 – 19.00 Solo/Team*
*Topsport trainingen, deze zijn niet openbaar
Uiteraard is het ook mogelijk om privé training te boeken op de ton of op het paard.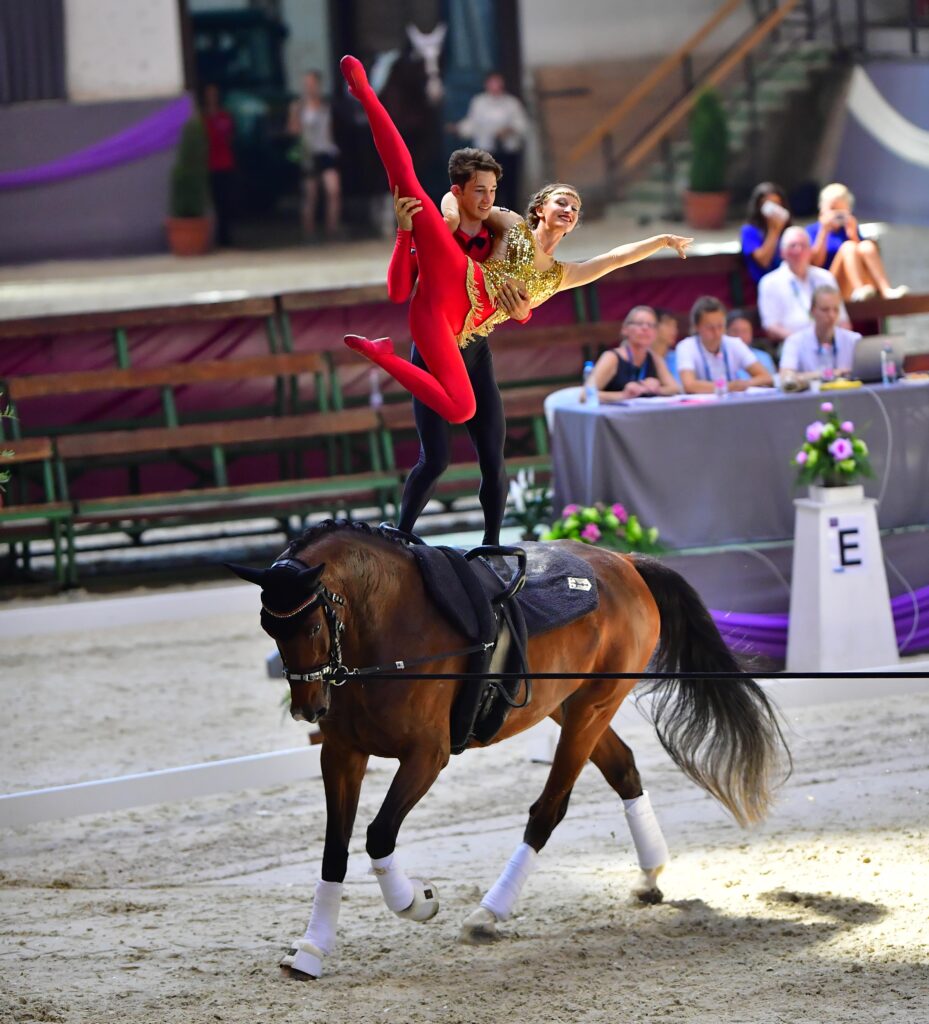 Nienke geeft veel longeer clinics in het buitenland. Zo begeleid zij bijvoorbeeld de longeur van het Zwitserse team, veel trainingen aan huis en regelmatig ook begeleiding op concours om zo de paarden zo goed mogelijk voor elkaar te hebben. Daarnaast gaat zij regelmatig naar Duitsland voor een weekend om clinic te geven bij een vereniging.
Mocht je interesse hebben in een clinic, kan je altijd even contact opnemen om de mogelijkheden te bespreken, het is immers altijd een beetje maatwerk!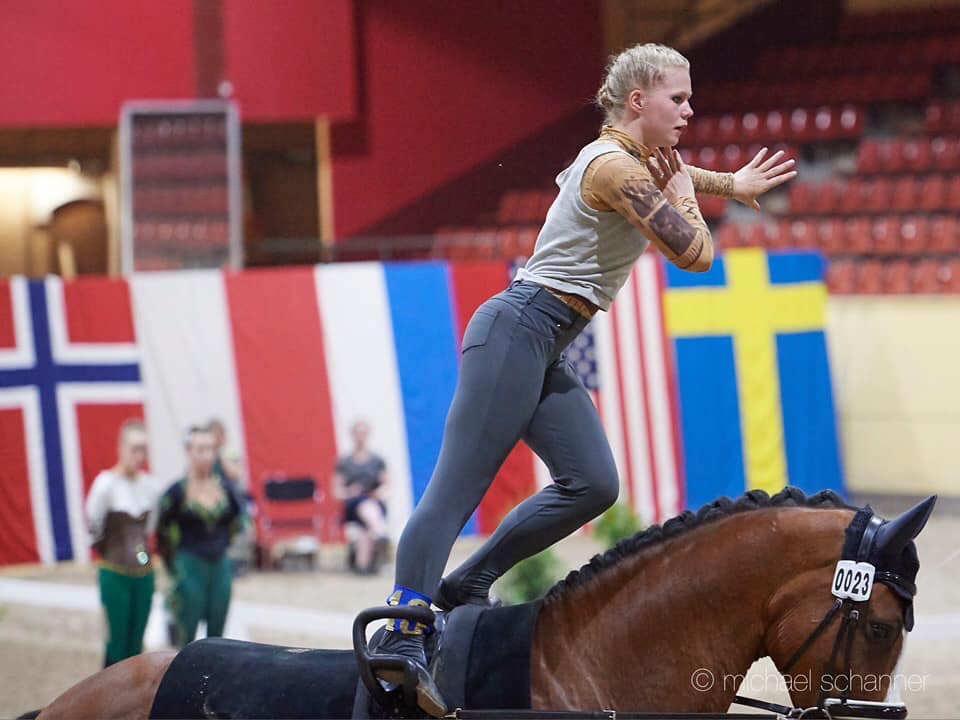 Alle lessen worden per kwartaal gefactureerd en zijn ex. BTW
Beginnerslessen €115,- per kwartaal
Half-gevorderden lessen €125,- per kwartaal
Talentengroep – op aanvraag
Solo/Team – op aanvraag/maatwerk
Clinic – op aanvraag/maatwerk