Eldoctro, Checara & Boquila
"Nienke has a great eye for choosing suitable horses, and her method of testing them for vaulting is excellent. I recommend DeWolff Vaultinghorses whole heartedly"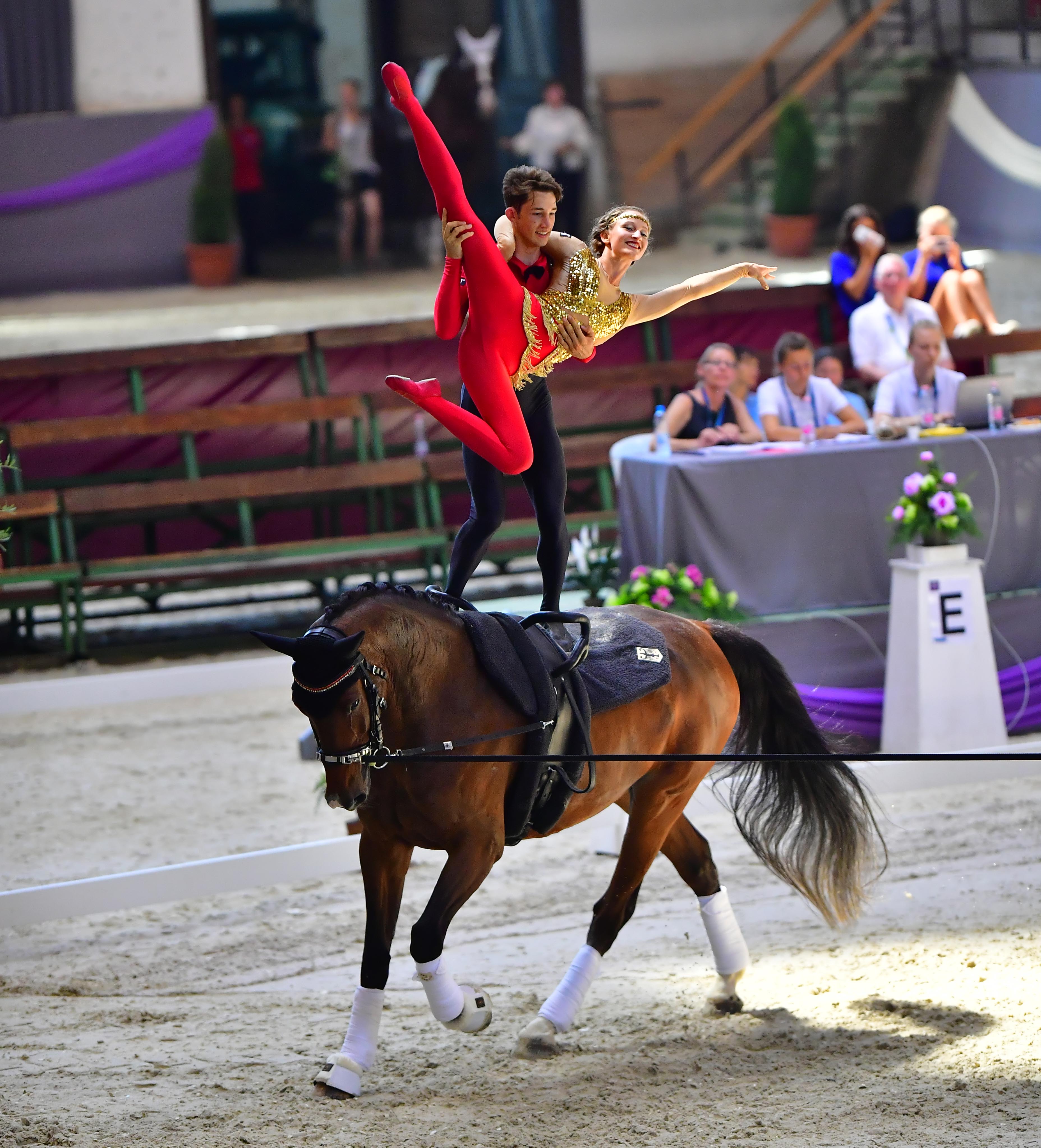 Daytona
"Wir sind Nienke unendlich dankbar für ihr Vertrauen und dass sie Tony vor drei Jahren an uns verkauft und auch weiterhin mit viel Rat und Tat begleitet hat.
Jederzeit
würde ich bei Nienke wieder ein Pferd kaufen auch wenn es natürlich nie wieder
ein Tony sein könnte, denn er ist und bleibt der Beste und bereitet uns
tagtäglich unendlich viel Freude!
Danke Nienke!
"