What is video - coaching?
Video-coaching is a private session with personal feedback. You make a video of your training, send it over and I will give you technical feedback, how to train efficiently, how to organize your trainings, practical matters and more. 
We will make a goal together and work on that during the sessions
As a rider you have (private-)training on a regular base, but as a lunger we most of the time forget to have an extra pair of eyes to coach you. Most of the time you don't even recognize when your habits take the overhand and you're just too focussed on the vaulting part! But without our horses we cannot be a vaulter, as a vaulter you do everything possible, from our horse we expect commitment and we train our horses under the saddle, but who's coaching the lunger? 
 Get to know each other
First we have to discuss: Who are you, what do you want to learn, who's your horse and what is his background? 
Send the first video
I will tell you what I'd like to see on the first video, so we have a baseline
Make a plan
Than we'll make a plan, I will give you exercises you have to train & focus points for the next training.
At our company there is more than 15 hours per week of vaulting training. From beginner level to top sport level. The beginners lessons are classified by level and age. If you are interested in going on vaulting lessons, you can always contact us for a trial lesson.
Current class times (2019-2020) group lessons:
Tuesday 16.30 - 17.30 Beginners
Tuesday 5.30 pm - 6.30 pm Semi-advanced
Tuesday 18.45 - 20.00 Solo / Team *
Wednesday 4:30 pm - 5:30 pm Beginners
Wednesday 5.45 pm - 7.00 pm Solo / Team *
Friday 16.30 - 17.30 Talent group *
Friday 17.45 - 19.00 Solo / Team *
*Top sport training courses, these are not public
Of course it is also possible to book private training on the barrel or on the horse.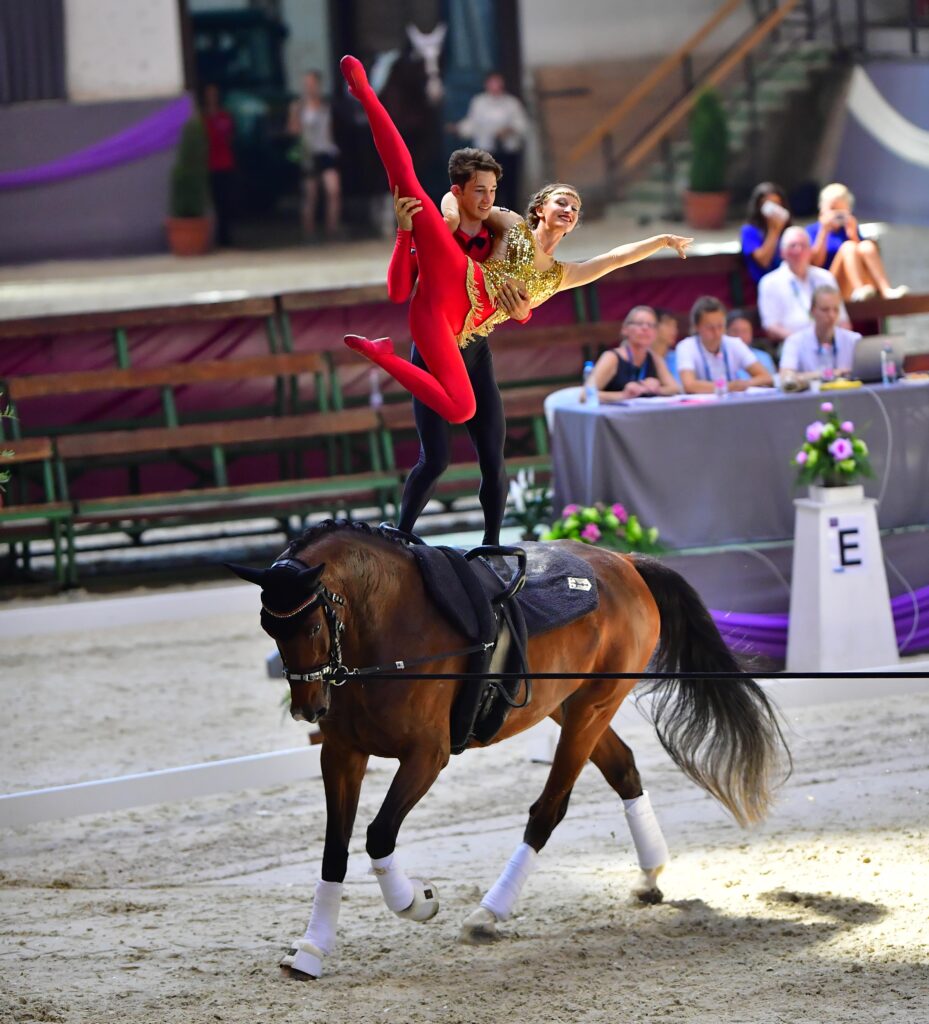 Nienke gives many lunging clinics abroad. For example, she supervises the lungeur of the Swiss team, many home-based training sessions and regularly also competitions to ensure that the horses are as well organized as possible. In addition, she regularly goes to Germany for a weekend to give a clinic at an association.
If you are interested in a clinic, you can always contact us to discuss the possibilities, since it is always a bit of custom work!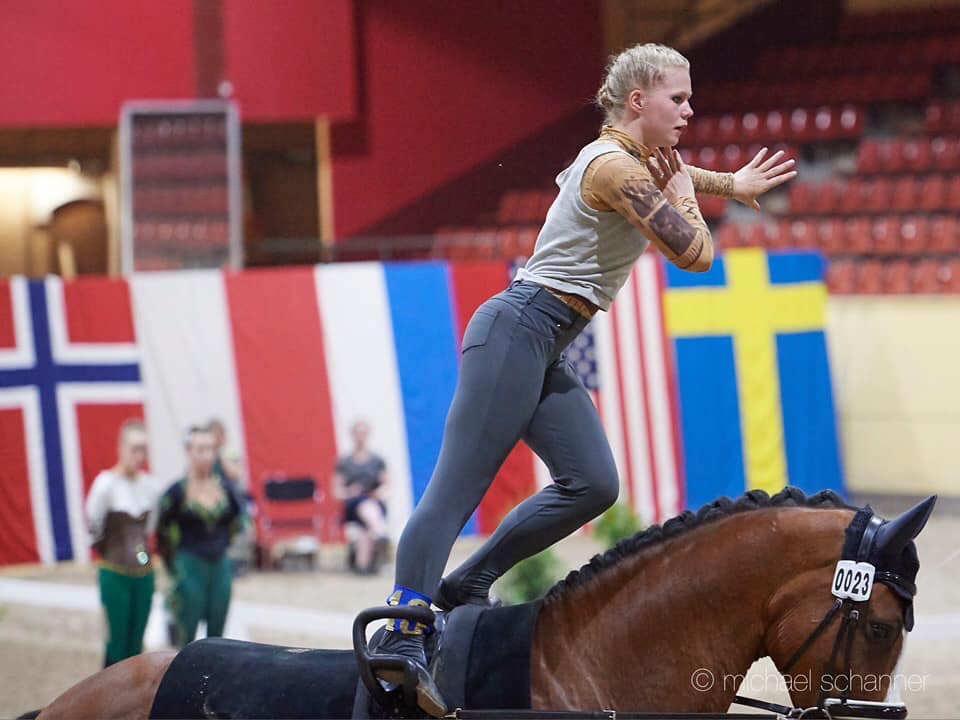 All lessons are billed quarterly and are ex. VAT
Beginner lessons € 115 per quarter
Half-advanced lessons € 125 per quarter
Talent group - on request
Solo / Team - on request / customization
Clinic - on request / customization