Accommodation
Our vaultingstable is based at a magnificent private equestrian centre in Wapse(Dr.).  At this accomodation we have our own barn with 13 stables inside. Because of this we can manage the horses exactly the way we want to manage them. With a lot of love, good feedingsystem and a well-concidered plan of training the horses. Therefore we have all the possibilities:
We have a beautiful and unique indoor arena 25m x 40m and an outdoor arena 20 x 60. Both arena's have high quality footings. We have a Walker, lungingcircle, paddocks and pastures. All the facilities to keep our horses happy and healthy. For clients, vaulters, trainers and other visitors we have appartments available to stay overnight.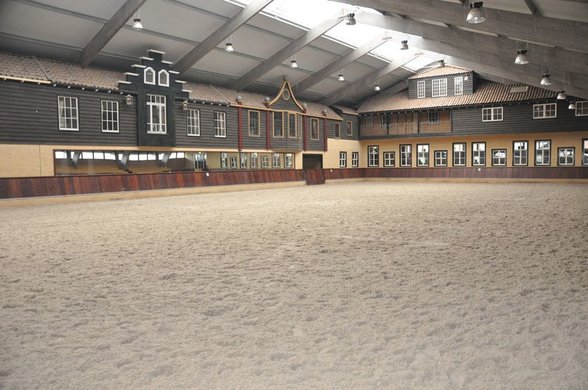 Indoor Arena
Our indoor is 25 x 40 and has a perfect sport footage.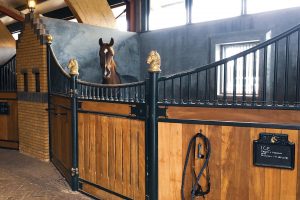 Stables – Sporthorses
Next to the indoorarena, we have our 10 big stables where our sporthorses are located. These giant stables (4x6m.) gives the horses a nice environment when they are indoors. They all have a window to the outside and an open front.
Stables – Training/trading
Our training and trading horses are in a separate building from the sporthorses. In this building we have 2 parts, 7 stables and 6 stables. They all have an open front.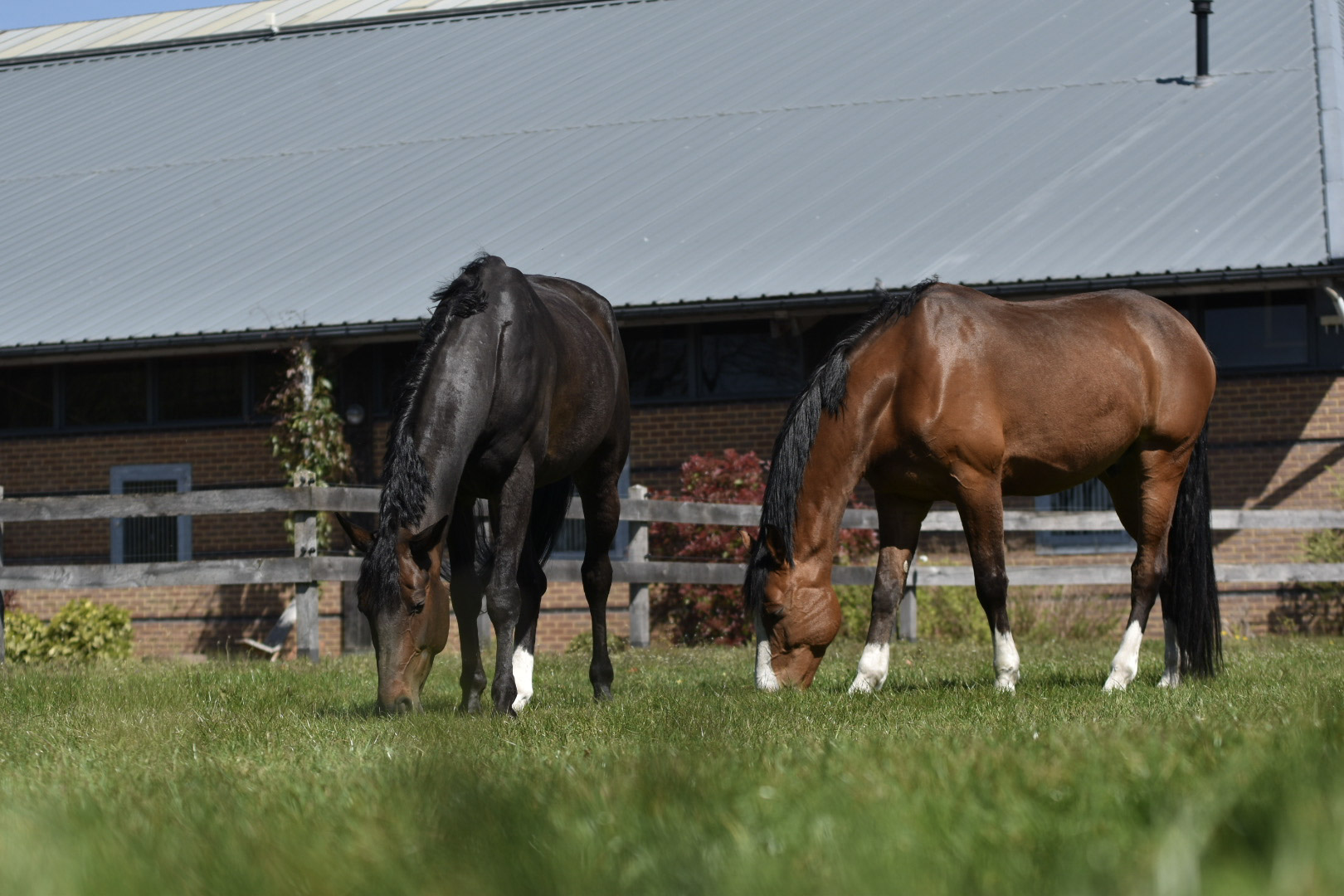 Grass & Sand Paddocks
We have a few sandpaddocks and enough grasspaddocks to have our horses out every day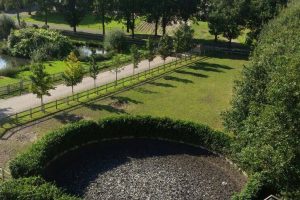 Lungingcircle
Our lungingcircle is outdoors, but with a very nice footing. The circle has a diameter of 18m. and is big enough to lunge te vaultinghorses.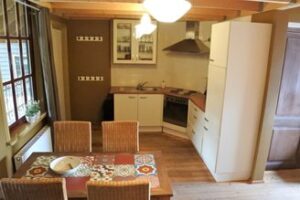 Appartments
There are 2 appartments available right above the indoor arena. Guests, vaulters and trainers can stay overnight closeby!